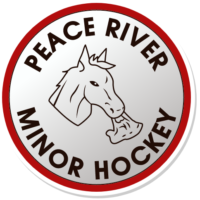 The minor hockey season in Peace River is now underway, even with some of the extra challenges brought on by this year.
Trevor Massier, one of the coordinators with Peace River Minor Hockey, says it's a "relief" to finally have games underway.
"It's definitely put some workload on parents and coaches and especially the managers having to make sure that they keep a list of the people and following the health care forms we have to fill out. It's been a lot of work but it's good to see the kids back on the ice and playing the game they love."
Massier adds that they're being flexible when it comes to adjusting to health restrictions brought on by the pandemic. He says they've taken the approach of following whatever requests they get from the other arenas in the region that their teams visit during the season.
"You just kinda have to go with the flow because each facility is different. At the end of the day, it's basically abide by the rules that they set forth so it's not really about us, it's about the kids and letting them play the game."
– Kyle Moore, Trending 55 Newsroom