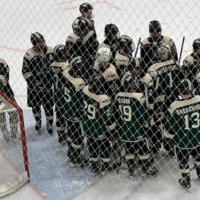 After a season that was very up and down for the team, a busy offseason is now underway for the North Peace Navigators.
Head Coach and GM Jody Menssa says consistency was an issue for most of the season.
"We had different players from different areas coming in and a big changeover in the group. There was a core back from last year obviously but we definitely added quite a few new people to the roster this year and I just think we had trouble coming together with one another and it took definitely more time than we wanted obviously. In the last part of the season, things were definitely moving in the right direction."
The team will hosting the Junior B Provincials next year and Menssa says there will be some work done to get the team ready for that.
"We do have a large contingent of the roster planning to come back. At the same time we're definitely looking to add a few pieces that we need and we may be losing some players to school and stuff like that, we're going to need to fill some roster spots. The recruiting process has already started and we'll be having a busy summer attending camps and putting some camps on hopefully."
You can listen to the full interview we did with Menssa below.
– Kyle Moore, Trending 55 Newsroom