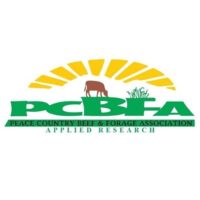 Kicking off the first episode in 2022 of the River Country Ag Show, we had recurring guest Katie McLachlan with the Peace Country Beef and Forage Association.
McLachlan is the Interim Operations Manager with PCBFA and says goals they are trying to achieve this year is being able to have in-person events again come summertime for extension programming. "It's gonna be a really great summer extension-wise; events, field tours… it's gonna be awesome."
The PCBFA is currently hiring for summer student staff and an Agri-Environmental Research Intern for an 8 month term starting in February 2022.
Lots of virtual events are taking place throughout the months of January and February. McLachlan outlined the huge 6-week online 'Virtual Grazing Conference' which runs every Friday until February 18, 2022 in our discussion as well as an in-person event happening near Fairview on February 15, 2020.
You can listen to our full interview with Katie McLachlan of the PCBFA down below and make sure to tune into the River Country Ag Show every weekday during the noon hour to learn more about agriculture in the northwestern Al!
-Erika Rolling, Trending 55 Newsroom