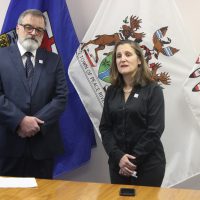 This month has been a busy time for the Town of Peace River so the Trending 55 Newsroom caught up with Mayor, Tom Tarpey.
We had a chance to touch on topics including: the town's response to COVID-19, the budgets that were passed this week, and more.
Below is our full chat with Tarpey.
– Kenny Trenton, Trending 55 Newsroom

Tags: