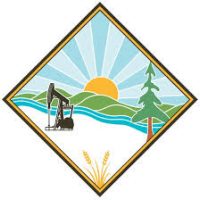 Northern Sunrise County is looking to improve the broadband, internet and cell phone coverage for their residents and businesses.
They had several presentations at their meeting this week from groups interested in taking on this project.
County Reeve Carolyn Kolebaba says there would be some economic benefits for the region if they can improve those services.
"We can have people who do work in Calgary, they can be living here. Right now with the service that we have, it's not that great. We're encouraging the providers to make sure that we have a high level of cell service or broadband that can have help economic development within the region for sure."
Kolebaba says one of the important things for council with this project is to keep the costs low.
"Canadians pay the highest prices almost anywhere in the world for their cell service and that's deplorable. It's time that either the federal or provincial government comes to the table and says enough with these providers. They can make a certain amount of dollars but they shouldn't be raking us."
Kolebaba says council is also looking at some federal government grants that could help with this project.