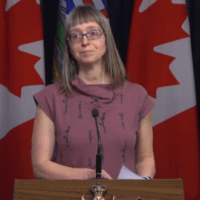 Over the past weekend, Alberta's Chief Medical Officer of Health, Doctor Deena Hinshaw, held two conferences in regards to COVID-19.
In Sunday's conference (available below in audio form, and here in video) Premier Jason Kenny, as well as Lieutenant General Paul Wynnyk spoke at the conference as well, touching on how the virus effects Canada. Then, Hinshaw spoke on her decision to close all K-12 schools across Alberta. The choice was something she'd said her Saturday conference that would not be done unless absolutely necessary, as it would be a long-term plan rather than a short term one.
Diploma exams essential for post-secondary acceptance will continue as normal, and every Grade 12 student eligible for graduation will do so this year.
Additionally, all college campuses are to stay open, however, classes should now be online rather and in person. Licensed child care facilities are closed indefinitely as well, though approved day homes are allowed to stay open so long as they practice enhanced sanitation practices. Long-term care facilities are recommended to have limits to visitation, keeping it to essential visitors only.
On Sunday, the current amount of COVID-19 cases rose by 17, bringing the number in Alberta to 56.
Saturday's conference is available below, for sake of the record.
-Ridley Reiser, Trending 55 Newsroom

Tags: